june/july retrospective

So Flipside went to Paris to compete in the Reel Life 2010 streetboard competition.

We walked for hours under a burning sun, searching for skate spots - but the ancient city provided nothing but cobbles, or streets packed with people.

We had been up for hours already, and a lack of spots coupled with tired performance meant we got far less footage than I was hoping - and I felt our resulting film was not up to the standard of the previous year..:

Still, we saw old friends and got to streetboard with the european guys who we don't see that often - all in all it was a packed and tiring weekend!




The next weekend CJ and I went down to the Croyde Surf Festival, met up with Sonia Shaw at the Animal enclosure, rode the bucking bronco and had a generally raucous weekend.




There were a lot of people, but the surf was good - and we both decided we want to go back when it's quieter for a surf weekend...

I have been riding CJ's mountain bike with Jon - downhill at St.Cathrines Hill when it's cooler, or cross-country when it's been hot. Gotta use the good weather, right? ;)
The garden has it exploded into bloom - it's calmed down now, and it's been great enjoying BBQs (thanks Dad)!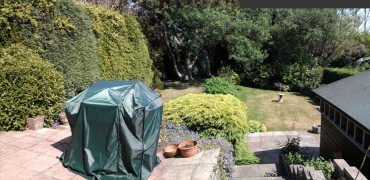 Back streetboarding again now, so starting to go out and collect more footage - hopefully we can get a load over the next 3 months.
Just gotta wait for the sun to come out again now...